How to Set a Custom Ringtone on iPhone. Now iPhone users can customize the phone ring. You can use iTunes for Windows. But if you have a Mac, you can customize the phone ring with apple music. Ensure the ringtone is 40 seconds long and has an m4r file extension. You can also create ringtones on your own with iTunes. If you make a ringtone your own, you don't need to buy it for your phone. In this article, We will discuss the different methods to customize an iPhone ringtone. Make sure to read it carefully.
Install iTunes on computer
More iPhone users rarely have experienced iTunes on modern iPhones. But the process of customizing the ringtone is still required it. If you are a window user, you will install the new version of iTunes from Apple. On an iPhone, iTunes will already be available. This process will work on either Mac or Windows.
Select sound for Ringtone
Yes! You will need to select one sound clip. That you want to convert into audio or use as a ringtone. When you already have some idea for a sound clip, then it is good. But you can also find your favorite sound clip and use it as a ringtone. Keep remembering that your ringtone must be 40 seconds long.
ITunes will not copy ringtones over 40 seconds for your phone. If your selected sound clip is over 40 seconds, you can cut the clip part you want to set as a ringtone. For this, you can use any simple audio editor. We will recommend mp3 cut.net.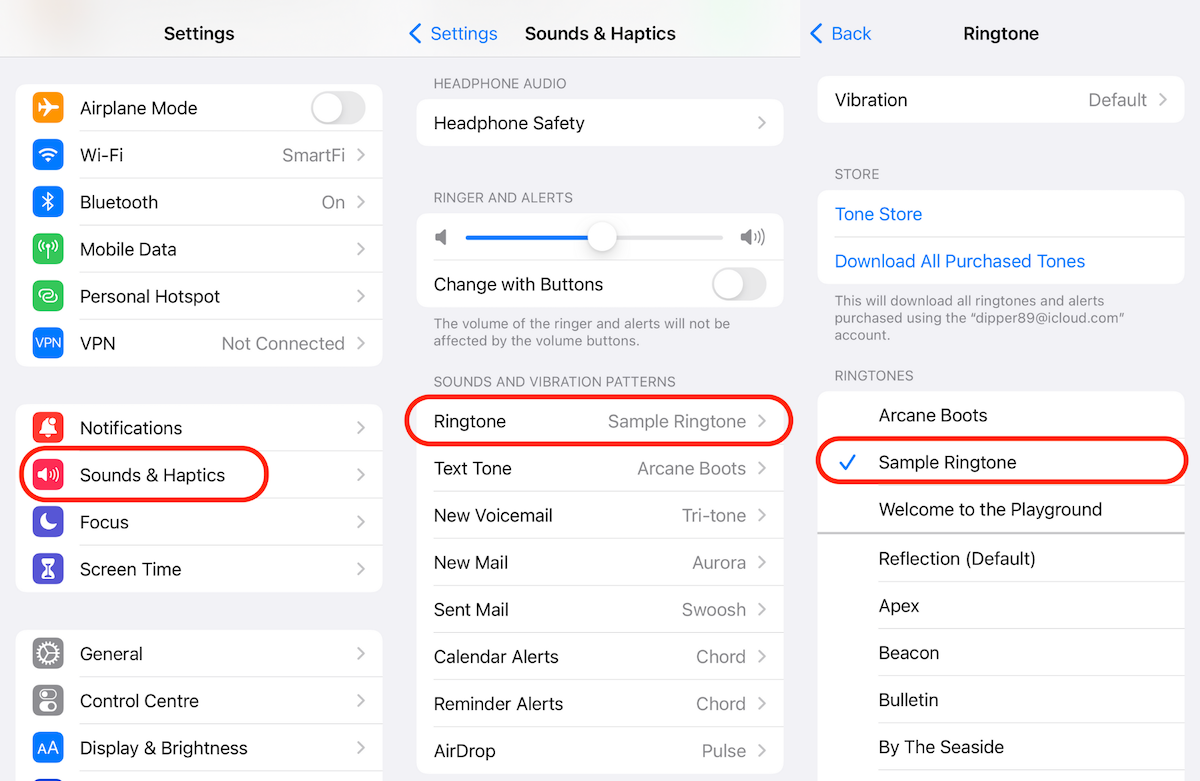 To use this, search for the sound or video you want to set as a ringtone. By using it, You can extract the audio from the video. Select the part of the audio and click the save button. Now click the save icon to import this file. And this file you will use as a ringtone.
Related Topics
What Is RTT on an iPhone, and How Do I Use It?
Convert your MP3 file to ACC
To use a file as a ringtone, you must convert it into ACC. Now add your required file in iTunes to find it. In iTunes, select the file convert and create an ACC file. Your file converts into an ACC file.
Choose a name for the ACC file
After completing the process, you will see two copies of the file. One is the original second the other is an ACC file. Now press the library headings and enable the kind column option.
Here you will see a new column that tells you about the files.
Here you will 'mpeg' audio original file and a second ACC copy file. You can remove the MPEG file from your library, just right-click on it and remove it. Now move the ACC file from the library to another folder. Here you will get the ringtone file in terms of the ACC file. And you can also change the extension of the file.
Add file to your device
Here connect the device to your computer or Mac with a charging cable. After this, open your device and click on the trust option. Here you will enter your pin. Now in iTunes, press the device option shown above the screen. Press the tones icon shown under my device. Move your file from the folder to toones section. Now your file is shown in the toones.
FAQs
Can I set a ringtone on my iPhone without iTunes?
Yes! You can set your ringtone on your iPhone without iTunes. You can use GarageBand to set a ringtone on your iPhone. Garageband is a simple way to customize a ringtone on iPhone.
How can I set a ringtone from a file?
Yes! You can set ringtones from a file by using iTunes. But remember that your file must be 40 seconds long and in ACC extension.
How can I set a song as a ringtone?
You can change your ringtone with a song. Simply use iTunes and customize your ringtone. You can read the complete method above.
Can I get a free ringtone for my iPhone?
For free ringtones, search on free ringtones and visit different sites. Mobile9 and Zedge are two famous sites for free ringtones. Here you can change free ringtones on iPhone or Android.
Conclusion
In this article, we discuss how to Set a Custom Ringtone on iPhone. Directly on iPhone it is not possible. But you can customize your ringtone by using iTunes. You can read the complete method to install iTunes on your device. we did our best in this article to provide you with the best information about customizing the ringtone.