Map Network Drive Windows 11 . In the world of modern computing, staying connected and efficiently accessing resources is of paramount importance. Daily sharing of files, folders, and resources over a network is necessary for individuals and organizations. One of the essential features that facilitate this process is "Mapping a Network Drive," with the advent of Windows 11, this functionality has evolved to provide even more streamlined access and management.
Understanding Network Drives
Before we Map Network Drive Windows 11, let's understand what network drive is and why it is crucial. A network drive, in essence, is a storage resource located on another device or server accessible over a network.
It enables users to access files, folders, and resources as they are on their local machine. This functionality enhances collaboration and reduces the need for duplicating files across various devices.
The Significance of Map Network Drive Windows 11
Mapping a network drive creates a direct link or shortcut on your computer to a shared folder or resource on another device. This link assigns a drive letter (such as "Z:", "X:", etc.) to the shared folder, making it appear as if it were a local drive on your system.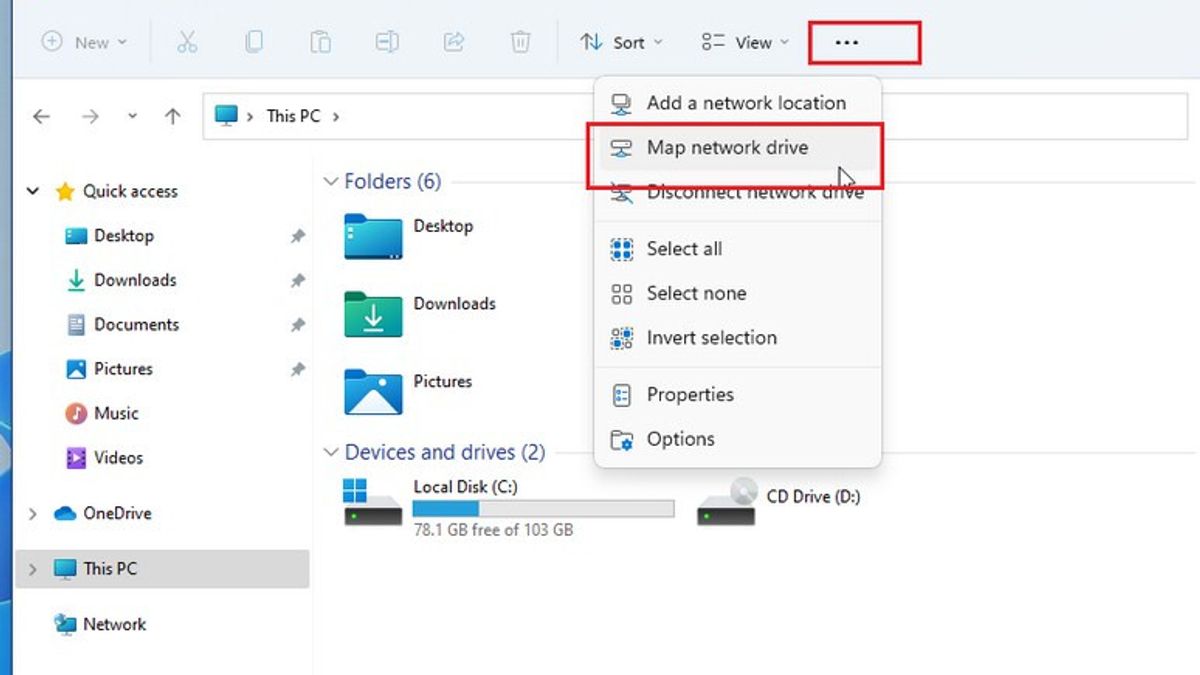 It means you can access files and folders on the network drive just like you would access files on your hard drive.
The significance of mapping network drives lies in the convenience and efficiency it offers:

Related Topics
How to Split Screen on iPhone?
How to Change Windows 10's Wallpaper
Seamless Accessibility
Mapped network drives provide quick and easy access to shared resources. It is advantageous when dealing with large files or frequently accessed folders.
Centralized Resources
By mapping network drives, organizations can centralize their data storage and maintain a single source of truth. This reduces redundancy and ensures everyone works with the most up-to-date information.
Enhanced Collaboration
Team members can collaborate more effectively by sharing files and resources on a standard network drive. Changes made by one person are instantly accessible to others, fostering real-time collaboration.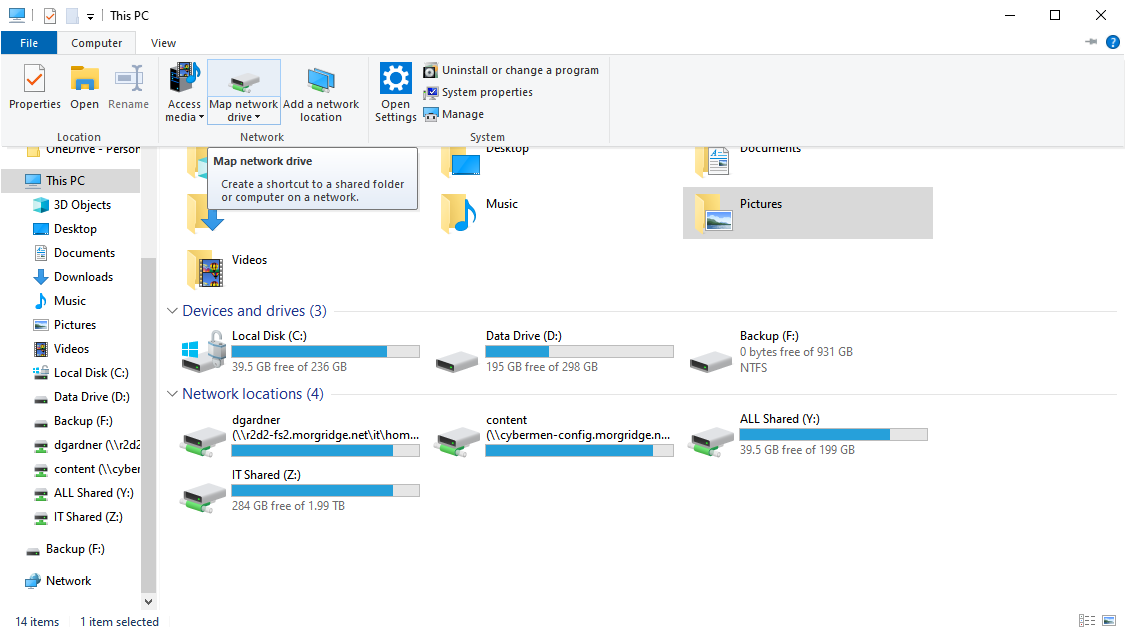 Reduced Data Duplication:
Instead of copying files to different devices, mapping network drives allows users to work directly on files stored on the network. This reduces data duplication and saves storage space.
Map Network Drive Windows 11: Step-by-Step Guide:
Windows 11 has refined the process of mapping network drives, making it more intuitive and user-friendly. Step-by-step instructions:
Step 1: Open File Explorer
Press "Windows" or "Start" to open the Start Menu.
Click on the "File Explorer" bar.
Step 2: open "Map Network Drive"
Click the "This PC" option in the left sidebar in File Explorer. It will show your local drives.
From the top menu, select the "Computer" tab.
Click on "Map network drive" at the bottom. It is shown.
Step 3: Choose a Drive Letter and Folder
In the "Map Network Drive" window, you'll see options for choosing a drive letter. Windows automatically suggests the following letter, but you can choose a different one.
Click the "Browse" button to select the network folder you want to map. You can either navigate to the folder or directly enter its path in the "Folder" field.
Step 4: Connect to the Network Drive
If you want the network drive to be available whenever you start your computer, check the box next to "Reconnect at sign-in."
If the network drive requires specific credentials (username and password) for access, check the box next to "Connect using different credentials."
Step 5: Finish the Mapping Process
To finish the mapping, click "Finish".
If you've selected the option to use different credentials, a new window will pop up, requesting your username and password to access the network drive.
Step 6: Access the Mapped Network Drive
Once the mapping is successful, you can go back to File Explorer.
You'll see the drive letter you've assigned to the network drive in the left sidebar. You can click on it to access the shared resources.
FAQs
1. Can I map multiple network drives?
You can map multiple network drives to shared folders or resources. Repeat the steps outlined above for each purpose you want to map.
2. What if the network path changes or the drive is no longer accessible?
If the network path changes, you must remap the network drive using the updated path. If the movement becomes inaccessible, it might be due to network issues, the remote server being down, or changes in permissions. Contact your network administrator for assistance.
3. Can I map a network drive using Wi-Fi or over the internet?
Yes, you can map a network drive over Wi-Fi or the internet, as long as you have the necessary permissions and the remote server is reachable. Remember that accessing network drives over the internet might have security implications, so ensure proper security measures are in place.
4. Can I unmap or disconnect a network drive?
Yes, you can disconnect a mapped network drive. Open File Explorer, right-click on the mapped drive, and select "Disconnect." The purpose will no longer be accessible until you remap this.
5. How can I improve accessing files on a mapped network drive?
Consider using a wired network connection instead of Wi-Fi to enhance performance. Optimizing the network infrastructure, using faster hardware, and employing efficient file-sharing protocols can improve performance.
Conclusion
Map Network Drive Windows 11 is a powerful feature that simplifies file access, sharing, and collaboration. Users can seamlessly access shared resources, work on files offline, and streamline their workflow by assigning drive letters to remote folders. Understanding the process of mapping network drives empowers users to harness the full potential of this feature, enhancing productivity and efficiency in both personal and professional settings.